The Matterhorn Gotthard Railway between Disentis and Andermatt.
Swiss Coupon Pass
Con lo Swiss Coupon Pass scoprirete la diversità della Svizzera beneficiando di un'offerta "2 per 1" e altri sconti in 11 diverse destinazioni.
100 buoni offrono il 50% di sconto in vari ristoranti, tour cittadini, vari ingressi, e tanti upgrade in treno o barca, con un valore complessivo di oltre CHF 4500.- (disponibile in inglese) !
Ordinate ora online lo Swiss Coupon Pass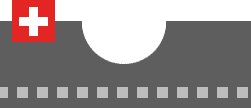 Il "Swiss Pass" ha assunto il nuovo nome di "Swiss Travel Pass".
I vostri vantaggi in questo Negozio:
Prenotare con garanzia sicura
Conferma immediata
Nessun costo di prenotazione né di pagamento con carta di credito
In esclusiva in questo Negozio:
Numerosi articoli sono disponibili nella versione ,,biglietto online" e possono essere stampati a casa. I biglietti online saranno spediti separatamente.
Beneficiane ancora di più:
Non dimenticare di aggiungere il nuovo Swiss Coupon Pass al tuo ordine.