The Matterhorn Gotthard Railway between Disentis and Andermatt.
The 'Loetschberg' steamship is the flagship of the fleet on Lake Brienz in the Bernese Oberland.
ALLEGRA railcar on the Landwasser Viaduct, near Filisur.
Swiss Travel System: viajar a precios reducidos
Este popular abono para el tren le permite utilizar la red Swiss Travel System sin restricciones. El Swiss Travel Pass se puede adquirir para 3, 4, 8 o 15 días e incluye entrada gratuita a más de 480 museos y exposiciones.
Con el abono Swiss Travel Pass Flex puede elegir libremente sus fechas de viaje. El Swiss Travel Pass Flex es válido para 3, 4, 8 o 15 días de un mismo mes y le permite desplazarse sin restricciones durante estos días por toda la red de Swiss Travel.
Con Swiss Half Fare Card (Halbtax) podrá viajar por Suiza a mitad de precio. El abono Swiss Half Fare Card le permite comprar billetes de tren, bus, barco y algunos trenes de montaña a mitad de precio.
Con el Swiss Coupon Pass descubrirá la diversidad de Suiza aprovechando de ofertas "2 por 1" y otros beneficios en 11 destinos diferentes.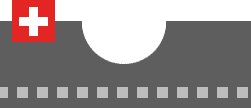 El "Swiss Pass" pasa a llamarse "Swiss Travel Pass".
Sus ventajas en esta tienda:
Reserva segura y garantizada
Confirmación inmediata
Sin cargos de gestión o por pagar con tarjeta de crédito
Exclusivo para esta tienda:
Varios artículos están disponibles como "billete electrónico" que se puede imprimir en casa. Los billetes electrónicos se enviaran a través de un email separado.
Sáquele ahora aún más partido:
No olvide añadir el nuevo Swiss Coupon Pass a su pedido.