The Matterhorn Gotthard Railway between Disentis and Andermatt.
Swiss Coupon Pass
Avec le Swiss Coupon Pass, vous découvrirez les différentes facettes de la Suisse et bénéficierez d'une offre " 2 pour 1 " avec d'intéressants rabais dans 11 destinations différentes.
100 Coupons offrant 50 % de réduction dans des restaurants , pour des visites de ville, des frais d'entrées à des attractions , et des surclassements pour des trains et des bateaux, le tout représentant une valeur de plus de CHF 4500.- (disponible en anglais) !
Commander le Swiss Coupon Pass en ligne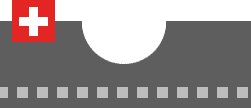 Le "Swiss Pass" s'appelle désormais le "Swiss Travel Pass".
Notre boutique vous permet de profiter des avantages suivants :
Réserver en toute sécurité
Confirmation immédiate
Aucun frais de réservation ou de carte de crédit
En exclusivité dans cette boutique:
De nombreux articles sont disponibles comme "billet électronique" et peuvent être imprimés à la maison. Les billets électroniques seront envoyés séparément.
Obtenez encore plus d'avantages:
N'oubliez pas d'ajouter le nouveau passe-coupon suisse à votre commande.