De Matterhorn Gotthard Spoorlijn tussen Disentis en Andermatt.
Het stoomschip "Loetschberg" is het vlaggenschip van de vloot op het meer van Brienz in het Berner Oberland.
Treinstel op het Landwasser Viaduct, bij Filisur.
Swiss Half Fare Card
Bestel de Swiss Half Fare Card voor goedkope treinreizen in Zwitserland. Met de Swiss Half Fare Card van Swiss Travel System reist u flexibel met Zwitserse treinen, bussen en schepen. De overzichtskaart van Swiss Travel System toont waar de Swiss Half Fare Card precies geldig is. De Swiss Half Fare Card is ideaal voor treinreizen in Zwitserland en kan door iedereen die buiten Zwitserland of het vorstendom Liechtenstein woonachtig is, gekocht worden.
Nu online de Swiss Half Fare Card bestellen en het Swiss Travel System leren kennen.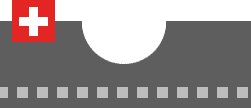 De "Swiss Pass" heet nu "Swiss Travel Pass".
Uw voordelen in deze shop:
Gegarandeerd veilig boeken
Onmiddellijke bevestiging
Geen reserveringskosten of creditcard-toeslagen
Exclusief in deze shop:
Talrijke artikels zijn als "Online Ticket" verkrijgbaar en kunnen thuis uitgedrukt worden. De online tickets worden worden apart via mail toegestuurd.
Profiteer nu nog meer:
vergeet niet om de nieuwe Swiss Coupon Pass aan uw bestelling toe te voegen.