Matterhorn Gotthard Bahn zwischen Disentis und Andermatt.
SWISS TRAVEL SYSTEM - Das Dampfschiff 'Loetschberg' auf dem Brienzersee, Berner Oberland.
ALLEGRA - Triebzug auf dem Landwasserviadukt bei Filisur.
Swiss Travel Pass Flex
Bestellen Sie den Swiss Travel Pass Flex für preisgünstige Bahnreisen in der Schweiz. Mit dem Swiss Travel Pass Flex von Swiss Travel System reisen Sie flexibel mit Schweizer Bahnen, Bussen und Schiffen. Den genauen Geltungsbereich vom Swiss Travel Pass Flex zeigt die Übersichtskarte von Swiss Travel System. Der Swiss Travel Pass Flex ist ideal für Bahnreisen in der Schweiz und kann von allen ausserhalb der Schweiz oder des Fürstentums Liechtensteins wohnhaften Personen bezogen werden.
Swiss Travel Pass Flex jetzt online bestellen und Swiss Travel System erkunden.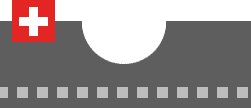 The "Swiss Pass" is now called the "Swiss Travel Pass."
Your benefits at this store:
Low prices guaranteed
Secure booking guaranteed
Immediate confirmation
Exclusive to this online shop:
Several articles are available as "e-ticket" and can be printed at home. E-tickets will be sent separately.
Benefit even more now:
Don't forget to add the new Swiss Coupon Pass to your order.