The Matterhorn Gotthard Railway between Disentis and Andermatt.
Swiss Coupon Pass
Con el Swiss Coupon Pass descubrirá la diversidad de Suiza aprovechando de ofertas "2 por 1" y otros beneficios en 11 destinos diferentes.
100 vales ofrecen el 50% de descuento en varios restaurantes, city tours, entradas y upgrades para trenes o barcos con un valor total de CHF 4500.00 (dispnoible en Ingles) !
Pida ahora on line el Swiss Coupon Pass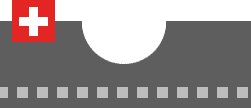 El "Swiss Pass" pasa a llamarse "Swiss Travel Pass".
Sus ventajas en esta tienda:
Reserva segura y garantizada
Confirmación inmediata
Sin cargos de gestión o por pagar con tarjeta de crédito
Exclusivo para esta tienda:
Varios artículos están disponibles como "billete electrónico" que se puede imprimir en casa. Los billetes electrónicos se enviaran a través de un email separado.
Sáquele ahora aún más partido:
No olvide añadir el nuevo Swiss Coupon Pass a su pedido.